Hey, yo, I'm no old momma.  I tries to keep up with the times.  I listen to Spyder (with a Y) Harrison on Sirius as well as the Morning Mash Up.    I'm going to start with two songs that I like but befuddle me.  Now if I'm listening to contemporary pop should I be "befuddled"?  Me thinks not.  Just go with the flow…I am fascinated with Pitbull.  Yes.  Pitbull.  Armando Christian Perez.  Miami, Fl.  I started listening to he and Kesha's (no longer using a $) song "Timber".  As they said on American Bandstand (the kids of today can't even remember who the US VP is much less WHAT American Bandstand was), I like the beat and it's great to dance to.  The "Timber" part intrigued me.  What? Falling trees?  Yo, momma,  it's  bout the other  kind of  "timber".   OHHHH, the euphemistic kind.  The man's willy, his boys, wiener, Mr. Happy, big Italian salami?  That?  It deals with twerking also and  I got a handle on that one.  Miley Cyrus and Robin Thicke.  The second song I ponder is Bastille's "Pompeii".   I was again listening to Spyder with a "y" with him explaining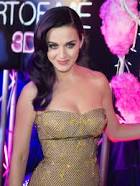 that this song is about two cadavers talking to each other.  Say what?  I have (not) been known to drink the purple drank (https://www.satisfyingmycuriosity.com/2013/03/24/chopped-and-screwed/) so there had to be some explanation as to the meaning of the lyrics.  And it is about two cadavers at Pompeii that are encased in lava talking to each other.  Now if you go online and type in "meaning of song lyrics Pompeii"  the online community is abuzz over the meaning of this.  The consensus is that philosophically one becomes so entrenched in one's staid life that one is unable to change said life and therefore, metaphorically, one has encased oneself in lava.  Can't I just enjoy the chorus?  Heh oh heh oh, heh oh heh oh.
Now to two songs that do really inspire me.  There are more but I kno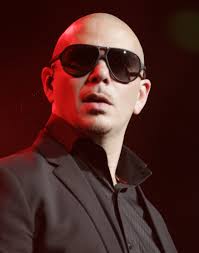 w your attention level is short so here they are:  Katy Perry's " Roar" and Classified's "Inner Ninja".  Katy Perry first.  What is it with you and Gaga and Pink trying to be Madonna-esque?  You do see the farce she's become, right?  Anyway, back to the song…I know it's about a break up or whatever.  As a woman of a certain age I have been there done that baby.  But now it has a totally different meaning for those of us of a certain age.  Beating cancer.  And Ms. Perry,  your song is going to be the theme of a breast cancer fundraiser this September for a wonderful local charity, Turning Point Breast Cancer Rehabilitation Center (http://myturningpoint.org/) here in Georgia.  You're going to hear us roar! " I got the eye of the tiger, a fighter, dancing through the fire, cause I'm a champion, and you're going to hear me roar!"  The second song, "Inner Ninja",  is not as well known.  Pretty good beat but can't dance well to it.  I just liked the upbeat theme of the song.  Everybody has an inner "ninja" in them.  They just need to channel it.  We hear so much about bullying and harassment at schools.  Even adults can take a lesson from the lyrics:  "Hey yo, I've been high and I've been real low, I've been beaten and broken but I healed through, so many ups and downs, roughed up and clowned, we all got problems, but we deal…But I realize what it takes, Never dwell in the dark cause the sun always rises…find that extra (uhn) and push your way through it…My inner Ninja…"
I do hate most of the treacle matter that seems to come from no lung capacity females.  I intensely dislike rap unless it's more main stream like Flo-rida.  I do admire Eminem for his "reality"  lyrics but don't enjoy listening to them.  I also intensely dislike the direction Beyonce and Jay Z are taking her career with the sextra theme.  You do have a daughter,yes?  I remember the class act of the Divine Miss M, Bette Midler, choosing to no longer do her Sophie Tucker jokes because she didn't want to embarrass her daughter.  And she told some damn good jokes.  "I was in the the woods last night having sex with my boyfriend Ernie.  And he said to me, Soph, he always called me Soph.  It sure is dark.  I wish I had a flashlight.  And I said to him, Ernie, so do I.  You been munching grass for the last ten minutes! That is what I said!"
And then there is my old favorite, Frank Zappa.  "Watch out where the huskies go and don't you eat that yellow snow" :)) Classic.
https://www.youtube.com/watch?v=hHUbLv4ThOo  Pitbull and Kesha
https://www.youtube.com/watch?v=F90Cw4l-8NY  Bastille's Pompeii
https://www.youtube.com/watch?v=CevxZvSJLk8  Katy Perry
https://www.youtube.com/watch?v=7fDuNuFNG38  Classified's Inner Ninja
https://www.youtube.com/watch?v=j5FYfoLjlgc  Frank Zappa's Yellow Snow
http://www.siriusxm.com/