My blog is about Groovin' On A Sunday Afternoon because I'm bored out of my gourd on this post Thanksgiving Saturday. I'm watching on Georgia PBS Ed Sullivan and rock and roll of the 60's. I remember watching the Beatles on Ed Sullivan and my dad ranting about their hair. Listening to it now, I must say, the Beatles were really bad. But they have said that in those early days, pre earbuds, because of the screaming, they could barely hear themselves sing. Good Vibrations is on right now. Just look at the top 25 songs of the 60's: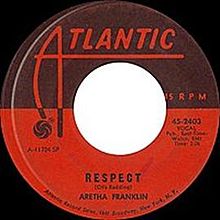 Read more…

1. Respect – Aretha Franklin 2. Louie Louie – Kingsmen 3. I Heard It Through The Grapevine
Marvin Gaye 4. (I Can't Get No) Satisfaction – Rolling Stones 5. Like A Rolling Stone – Bob Dylan 6. Hey Jude – Beatles 7. Good Vibrations – Beach Boys 8. You've Lost That Lovin' Feelin' – Righteous Brothers 9. My Girl – Temptations10. Light My Fire – Doors11. She Loves You – Beatles12. You Really Got Me – Kinks13. In The Midnight Hour – Wilson Pickett14. Sunshine Of Your Love – Cream15. Purple Haze – Jimi Hendrix16. A Day In The Life – Beatles17. Papa's Got A Brand New Bag – James Brown18. Whole Lotta Love – Led Zeppelin19. My Generation – The Who20. All Along The Watchtower – Jimi Hendrix21. Mr. Tambourine Man – Byrds22. Proud Mary – Creedence Clearwater Revival23. Dock Of The Bay – Otis Redding24. When A Man Loves A Woman – Percy Sledge25. I Want To Hold Your Hand – Beatles
It's a combo plan of innocence and drug infused haze. Light My Fire is now on.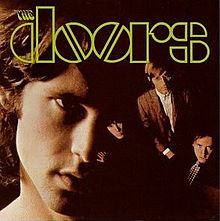 Want to know what brought drugs to my sleepy little hamlet? Returning Vietnam vets. Remember, we were drafting then and I can remember thinking, how can you go from being a farm hand to hand to hand combat and from the gently rolling hills of farm country to the humidity laden, insect infested jungles of Vietnam. Full Metal Jacket, Apocalypse Now, Platoon, The Deer Hunter, Good Morning Vietnam. All showed us what the conflict did to those boys. We lost one of our own in Vietnam. My home town only had 800 or so people in it at the time. I had 35 in my class. So, to lose one was enough. His name was Thomas Lenz. He was leaving on his last mission when his chopper was shot down (at least that is the way I remember it). I think the whole town turned out for his funeral. When I go to Washington DC and am around the Vietnam War Memorial, I always go by where his name is.
Truly, the 60's is like a blur for me. NOT because of drugs, oh gentle reader, but because, like all teenagers, those years just went by in a fog. I was so focused on MYSELF. Of course I remember the moon landing, Kennedy's assassination, Johnson's not running for a second term, the riots in Harlem, Son of Sam, Woodstock, Martin Luther King's assassination, and, of course, the world's first enclosed stadium, the Houston Astrodome.
Nothing like a cruise down memory lane…
http://www.blogcatalog.com/directory/society/politics/conservative/