As I blogged before, it took me awhile to buy an e-reader but I did. More for travel than anything else. But I've become addicted to downloading books, which were once $9.99. Now, thanks to Apple and IPad, the download prices are closer to $15. Thanks a bunch Apple. Anyway, my community newsletter has asked me to write a monthly book review and my first two reviews were The Girl With The Dragon Tattoo by Larsson and That Old Cape Magic by Russo. I really do love to read and since the weather here in the southeast has not been conducive to golfing or gardening, I read and oh yes, blog. So, here's a partial list of what's on my Kindle. Before the list, here is an interesting tidbit about the Kindle. Many of the classics are FREE to download or at a greatly reduced rate, like a dollar. The other thing I've found out about Kindle and publishing is that not all authors/publishing houses have negotiated an e-book deal so you can't get them on an ebook, like John Grisham9pdate 1/14, now you can), or they wait for three months to publish to Kindle, like Stephen King. Read more…
My partial list:
Game Change: Obama and the Clintons, McCain and Palin, and the Race of a Lifetime by John Heilemann and Mark Halperin, In the process of reading.
This Is Where I Leave You by Jonathan Tropper

Pride and Prejudice and Zombies: The Classic Regency Romance – Now with Ultraviolent Zombie Mayhem! by Jane Austen and Seth Grahame-Smith
The Man from Beijing by Henning Mankell and Laurie Thompson
The Postmistress by Sarah Blake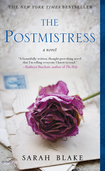 The Missing by Tim Gautreaux
Atlas Shrugged by Ayn Rand
The Gardens of Kyoto: A Novel by Kate Walbert
Under the Dome: A Novel by Stephen King
Wolf Hall: A Novel (Man Booker Prize) by Hilary Mantel
The Sisters of Sinai: How Two Lady Adventurers Discovered the Hidden Gospels by Janet Martin Soskice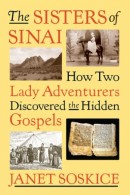 The Invisible Man by H.G. Wells
And this list does not include hardbacks I've bought due to not being able to get on Kindle. Enjoy!
http://www.blogcatalog.com/directory/society/politics/conservative/