It's getting harder and harder to "buy American" these days. Just look at these icons of american culture and see where they are now or were always made. I found this courtesy of comcast.net:
Toll House: Nestle, a Swiss company, is the owner of the Toll House brand of chocolate morsels, baking supplies and cookie dough. But, at least the cookies are an American invention. Ruth Wakefield owned the Toll House Inn outside Whitman, Mass., and baked colonial-inspired desserts. Her big hit was a butter cookie that she flavored with bits of a Nestle chocolate bar. In the mid-1900s, she and Nestle struck a bargain. They could use the Toll House name and in return she got a lifetime supply of chocolate. In 1939, Nestle started selling chocolate "chips." Read more…

Tretorn, Puma and Adidas:

Adolph "Adi" Dassler of Germany basically invented sneakers in 1920 and started the Dassler company with his brother, Rudolph. After a fight, Rudolph founded Puma and Adolph renamed his company Adidas. For a while, Adidas was under control of the French and Robert Louis-Dreyfus, cousin of Julia. It's now German and owns Reebok. Puma bought Tretorn, the classic preppy shoe, which was originally Swedish.
French's Mustard:

It was never French. It's no longer American. It's British! Created by American brothers with the last name French, it was invented for the 1904 St. Louis World's Fair. French's mustard was actually first introduced as a salad topping. During the anti-France fury at the start of the Iraq War, French's made a point of telling the world: "For the record, French's would like to say there is nothing more American than French's Mustard." Except that it's now owned by Reckitt Benckiser, a British conglomerate.
Anheuser-Busch:
Beer drinkers were shocked when Belgian beer juggernaut InBev put the moves on Anheuser-Busch, which initially tried to fend off the bid. However, on July 14, 2008, it was announced InBev would buy its rival for $52 billion. On November 18, 2008, the acquisition was completed and control over America's largest brewer moved overseas.
Good Humor:

Harry Burt, a Youngstown, Ohio, candy maker, got the idea to put chocolate-coated ice cream on a stick in 1921. He sent neatly dressed Good Humor men to sell the bars from white trucks. Lipton bought Good Humor in 1965. Unilever, the British-Dutch conglomerate, had bought Lipton in 1937. Unilever is now the world's biggest ice cream maker. It also owns Ben & Jerry's and Breyers.
Trader Joe's:
The original Trader Joe was 26-year-old Joe Coulombe, a manager at Rexall Drug, which wanted to get into convenience stores. In the '60s, Joe bought the convenience store chain from Rexall, changed the name and concentrated on offering affordable, exotic foods with a healthy and environmental bent and tropical decor. German billionaires Karl and Theo Albrecht, who owned ALDI, bought Coulombe out in 1979 but kept him as CEO.
7-Eleven: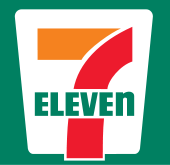 The Southland Ice Company started selling food at off hours to customers in 1927. By 1946 — long before the concept of 24/7 — the company changed the store name to 7-Eleven to advertise its long hours. The founder tried to buy out the company but got caught in the market crash of 1987. His largest franchisee, Japan's Ito-Yokado, got equity and now its parent, Seven and I, own 7-Eleven.
Dial Soap:
Armour, the Chicago meatpacking company, sold, canned and used the byproduct tallow to make soap. When they added a germicide in 1948, Armour branded the soap Dial because you could wear it for 24 hours — or around the dial. The company went through many corporate machinations, was owned by Greyhound for a while, and in 2004 the Dial Corporation was bought by conglomerate Henkel KGaA, based in Dusseldorf, Germany.
http://www.blogcatalog.com/directory/society/politics/conservative/