I first posted this on Aug. 11, 2012.  Now that the movie has debuted, the Fifty Shades of Grey phenom has once again raised its head, so to speak.  By the way, sex toys are no longer called sex toys but "sexual wellness".  E.L. James, the series author, has licensed a number of products from a Vermont Teddy Bear dressed in a suit, masked and with a pair of handcuffs to lingerie and perfume.  Or how about baby onesies which read: 9 months ago mommy read 50 Shades of Grey? One of the many things, over the years,  that has confused me is how do you actually spell the word grey/gray.   I had always thought that the spelling of a name was Grey and the color was gray.  Wrong.  It's a Brit, American thing.  The spelling of the word is interchangeable.  Grey/grey, if you're from the jolly old commonwealth, or gray/Gray, if you're from the US.  No matter whether it's a color or a name.  Updated: Feb. 24, 2015…
I think Ronald Reagan is turning over in his grave.  The Fifty Shades Trilogy has caused an explosion (oh my) in a very niche industry.  It's as if the readers are submissives being led into the cavernous maw of capitalism and by the ever intrepid entrepreneur.  Many individuals and businesses are finding ways to lubricate their pockets with money by cashing in on the phenomena of the Fifty Shades trilogy.  The trilogy  still makes James around $150,000, pretax, each day and that does not include any monies from the movie/movies. Let's start with something where there has been a great deal of pent up demand, for women, not men.  But now the screw is turning.  I'm talking about Sprout Pharmaceuticals of NC raising $20 million in venture capital to finance a search for the perfect…FEMALE VIAGRA!  According to oft cited research, some 43% of women experience sexual dysfunction.  Apparently the Fifty Shades Trilogy has catapulted renewed interest in a Viagra line for women so they can "race to capitalize on the sex drives of women"  (Forbes).  There is a product on the market called Zestra, a topically applied blend of essential oils that claims to increase feelings of desire and arousal.  Their spokesperson is Kris Jenner.  "The Fifty Shades of Grey trilogy and the (movie) Magic Mike have brought women's desire out of the closet," says Rachael Scheri, the President of Semprae Labs which manufactures Zestra (and into the Red Room….my insertion).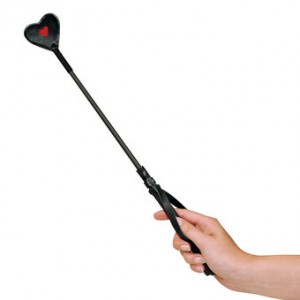 Of course the other industry that performs well when a reader doesn't want anyone else to know what they're reading is the e-publishing world.  According to Amazon's numbers, the trilogy has sold twice as many digital copies as paper.  According to the American Assoc. of Publishers, e-book sales comprise 30% of the adult fiction market, up 13% from just a year ago (Forbes).  There's even talk of spicing up oldies but goodies i.e. classics.  Instead of Jayne Eyre and Mr. Rochester's relationship simply pulse with sexual tension, the two actually have an tempestuous sexual relationship.  And Heathcliff and Catherine may do more than share a kiss in the moors.  A little bondage in the barn, maybe? 
Others are starting their own Fifty Shades of Grey type businesses.  E.L. James is trying to get a rope around this because people are, well, people will take the doggy strap and run with it.  I actually saw this in a Forbes article.  Five things to consider when thinking about your business and trying to keep in step with a new cultural icon i.e. Fifty Shades:
If you align yourself with FSOG, what are you trying to get out of it?
Does this align in any way with your business?
What will this say about your business?
Are you prepared for a backlash? (That's a red zone for me)
Are your prepared for success?
Here are two examples.  One is a new business and the other already established.  Two ladies by the names of Lara and Zara recently launched Box of Grey, an online store that offers gift boxes that will be delivered directly to your door.  The gifts range from $55 for a basic package to $770 for a deluxe red room package (I made the red room thing up).  The boxes include a grey silk tie, a soft feather, satin cuffs, blindfolds and jeweled floggers but they don't say what you get for $770.  A Christian Grey look alike stripper? My girl friends rented for me a Flabbio instead of a Fabbio…great friends.  And then there's Pleasure Parties by Bliss Parties of San Jose, CA.  Fifty Shades of Grey parties involve actually using some of the stuff.  So you better know your friends well.  They're only for women and cost $350 for 8 women. You can practice spanking each other (ooooo) and you will get a demonstration of the doggy style strap and a beginners bondage kit.  But they also offer other interesting parties:  Blow Job Class, Stripper Poles, Fundraising parties, and the ever popular Fondue and Pleasure Party.
But the BIG kahuna with a 400% increase in sales (UK mail online) is the sex toy industry.  Those silver beads Anastasia uses (geisha balls) have flown to the top of Amazon.com's 'sexual wellness' products.  There are nipple clamps, satin wrist restraints, handcuffs, blindfolds, etc etc.  A company called Lelo has its own version of the Geisha Balls.  They actually advertise them thusly:  They have a variety of health benefits from supporting women preparing for and recovering from childbirth, to maintaining bladder control, and conditioning the muscles.  Riiiiiggghhhhht.
One sex toy distributor extols that they have 500 products well suited for the book's adventurous fans.  I think this company has already asked themselves the above questions.  The stuff has become so prevalent that you can now buy lascivious accessories at WALMART and TARGET! As I stated above, EL James is trying to get a handle on all of this merchandising.  She's hired a merchandising expert and there are plans for Fifty Shades sex toys, adult theme parties, clothing, lingerie, fragrances, cosmetics, jewelry, music (classical music available from EMI digitally Aug. 21) and teddy bears.  Teddy bears?
Odds and Ends:
Damson Dene Hotel in the Lake District in England took the Bible out of the rooms and put in the trilogy instead.
Brandon Wade, owner of the Sugar Daddy Dating Blog where he hooks up sweet young things with sugar daddies has seen a 13% jump in female sign ups or approximately 186,000 more women and has had an increase in revenue of $2 million dollars.
Fifty Shades has inspired a Marc Jacobs NY debut ad campaign.
Bobbie Brown makes a nod to Fifty Shades with her new Come Hither Shades.
Long Live Trickle Down Economics!
http://www.forbes.com/fdc/welcome_mjx.shtml