Spoetzl Brewery is located about 9 miles from my home town smack in the middle of Texas' German/Czech territory. Spoetzl Brewery is located in Shiner, Texas. The area's towns have populations of 900-2000 people. Shiner beer was very popular in the '60's with the hippies because it was one of the first organic beers. The brewery used to have tables and chairs in the tasting rooms but that had to stop because too many local people came in, plopped themselves down and had a few cold ones. Back in the '60's when we were drinking beer (and not old enough I might add…I am NOT advocating underage drinking here), the thing to do was send a car to Colorado to bring back a trunk full of Coors. Shiner beer? You've got to be kidding me. Yuck. Today Shiner is quite the boutique brewery. The brewery is so popular that they have a huge Bocktoberfest, held in October, of course. It's a big party with nationally renowned bands, bike-a-thons from Austin and of course, plenty of German /Czech food and BEER!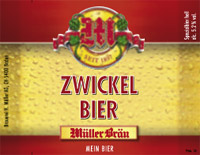 Read more…

DENVER — Texas breweries earned nine medals, including five gold, on Saturday at the Great American Beer Festival.
The Texas contingent was led by the Spoetzl Brewery, maker of the Shiner line, with three first-place medals. Real Ale Brewing of Blanco, owned by Houston native Brad Farbstein, won two silver medals. That included a second-place for its best-selling Firemans #4. No Houston breweries medaled in the crowded field. The GABF judges received a record 4,338 entries from 666 breweries.
Texas winners were:
Gold – Austin brewpub Uncle Billy's Brew & Que-Lake Travis won first place in the kellerbier or zwickelbier category for Bottle Rocket.
Spoetzl's Shiner Oktoberfest won in the German-style Marzen category and its best-known beer, Shiner Bock, won in the American-style dark lager category. It also earned gold in the German-style schwarzbier category for its Bohemian Black Lager.
Peticolas Brewing of Dallas won gold in the classic English-style pale ale category for Royal Scandal.
Silver – Real Ale took silver for Firemans #4 in the golden or blonde ale category and for Hans' Pils in the German-style Pilsener category.
Fort Worth-based Rahr & Sons won silver in the Scotch ale category for Iron Thistle. Bronze – Humperdinks Restaurant and Brewery of Dallas won third-place bronze in the American-style amber lager category for Uberbrau.
http://www.blogcatalog.com/directory/society/politics/conservative/