It's been a very good year, in my opinion, for the publishing world. It was buoyed by TheFifty Shades Trilogy. Some authors seemed on auto pilot while others tried a different tack. And as usual, we have many old characters back: Jack Reacher, Harry Bosch, and John Corey, just to name a few. The *-***** stars are provided by Amazon.com readers. I'll also designate TR, to read, or otherwise assume I read it.
Non-Fiction:
My husband read both of these and really enjoyed them:
Killing Lincoln*** 1/2 and Killing Kennedy **** ½ by Bill O'Reilly/Martin Dugard, yes, THE Bill O'Reilly, (TR)
The End of Your Life Book Club
**** ½ by Will Schwalbe, Amazon Best of the Month Book (My book club is reading this next year.) This is an inspiring story of a mother and son who are brought together at the end of her life by creating their own book club.
father's day **** by Buzz Bissinger. He wrote Friday Night Lights. A poignant memoir of a father's cross country trip with his savant son. A friend, who also reads a great deal, highly recommends this book. (TR)
Historical Fiction:
Wolf Hall*** ½ by Hilary Mantel, Winner of the 2009 Mann Booker Prize, Winner National Book Critics Circle Award for Fiction, Amazon Best Book of the Month (This is the first in a trilogy)
Bring Up the Bodies **** ½, Winner 2012 Mann Booker Prize, sequel to Wolf Hall
Both of these books delve into Tudor history and the stories surrounding King Henry VIII, Ann Boleyn, and Thomas Cromwell. Look at these as literary fiction not bodice rippers.
City of Women
**** ½ by David Gillham, During WWII, Hitler has virtually turned
Berlin
into a city of women. Most of the men, including young boys and old men have been conscripted. Most of the women have husbands either in the service or are widows. This novel involves one woman whose husband is in the service and while he is away, she takes a lover. And he's a Jew. I thoroughly enjoyed the story and the way Gillham writes. He brought war torn
Berlin
and the torn lives of the women still there, to life.
Thrillers!
There are a bunch of these.
My favorite is Nelson Demille's
The Panther
****. There are a couple of reasons why this is 4* instead of 5* (which is what my husband and I would give it). People are reviewing based on the Kindle price (which I guess they think is too high) or they think John Corey makes too many smart mouthed asides. My husband and I loved that part. It's a great book about our involvement in
Yemen
, use of drones, and home grown terrorists. It was a five star read for me.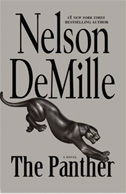 A disappointment for me (but I'll list it anyway) is John Grisham's new release, The Racketeer, **** stars by Amazon readers. Grisham says at the end of the book in his author's notes that this book is "nowhere near reality…research was not a priority… and accuracy was not deemed crucial". He just wanted, I guess, to create an entertaining, what the heck is going on, type of read. Go on Amazon and read about it and see if it's to your liking.
As of press time for this newsletter, I was unable to read these three books because they have yet to be released. But I read every one of these authors' books and know I will not be disappointed.
Michael Connelly, The Black Box, A Harry Bosch novel
Vince Flynn,
The Last Man,
Mitch Rapp is back.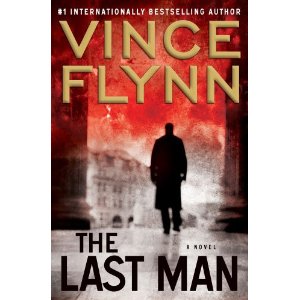 David Baldacci, The Forgotten, A John Puller novel
Others of note:
The Timekeeper**** by Mitch Albom, inspiring and teachable moment type of book (TR)
Sweet Tooth
**** by literary icon, Ian McEwan, of
Atonement
fame, espionage meets seduction in 1970's
England (TR)
The Warmth of Other Suns: The Story of America's Great Migration **** ½ by Isabel Wilkerson, the decades long migration of black citizens fleeing the South for northern and western cities (non-fiction)
Barefoot Contessa Foolproof: Recipes You Can Trust**** ½ by Ina Garten, can't go wrong with the Barefoot Contessa!
The Twelve
**** by Justin Cronin, the second in his post apocalyptic trilogy. I read
The Passage
, the first in the trilogy, and thoroughly enjoyed it. (TR)
Blogger's Note: One of my friend's chastised me for not including more "beach reads". Ok. Here ya go…According to the WSJ, "finally-someone is hotter than Christian Grey". It's Gideon Cross in Sylvia Day's Crossfire trilogy. It begins with Bared to You and the next in the series, Reflected in You, just came out in paper back. The UK Guardian and it's readers say these books are sexier, better written, and they don't include bondage or dominance. They do have more graphic and more frequent sex scenes. That works for me…
Also, a perfect compliment to my Fifty Shades of Trickle Down Economics is FL Fowler's Fifty Shades of Chicken. One teachable moment is "Learning How to Truss You". I hope Fowler doesn't come a "fowl" of EL James' licensing lawyers.
http://www.blogcatalog.com/directory/society/politics/conservative/