I've got two pieces of advice for you if you're going to London: either go on an expense account or go on an all inclusive tour. I don't like tours. I'm not into the pack your bag every day and be with 30 strangers, some of which can either be really obnoxious or are repeatedly late or are chronic complainers. But London is so expensive, I'd give it a shot. London isn't the most expensive city in the world. That honor, according to CNN, is Oslo, Norway. New York ranks 6th. But when the equivalent of 1 GBP (British Pound) costs $1.60 US, you're losing money like crazy. That's why it's so expensive for travelers who use US dollars. We got a discount at a JW Marriott, The Grosvenor House, which included breakfast. I'm not going to say how much but it was reasonable enough not to figure into the overall expensiveness of the city. We didn't eat at overly expensive restaurants but still ended up, for 3 people, with restaurant tabs of $250 or more (includes tip). And we're not big wine or mixed drink drinkers. By the way. I do like my martinis, vodka thank you. They pour ONE ounce! Sometimes at 10 GBP or $16 US. We did eat at some great restaurants though. One fun one was Bone Daddies on Peter Street in SoHo. They specialize in ramen noodle dishes. We had three bowls of ramen soup at 10 GBP each or $16 US. The soup was delicious and I would highly recommend the place. It's hard to find. Peter street is a very short street and most people don't know where it is. I had to laugh. It was like a phone commercial. I walk up to five people standing in front of a bar. No, this is not the beginning of a joke. I asked them if they know where Peter Street is and Bone Daddies. Two of them, at the same time, say, let's race and begin to frantically look on their phones to see who can find my info the fasted. We were at the restaurant 5 minutes later. Read more: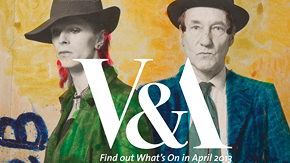 Earlier that morning, we went to the Victoria and Albert Museum to see the Hollywood Costume exhibit. It cost 16 GBP per person or $25 per person. A great exhibit. They had over 100 costumes from those worn by Charlie Chaplin, to Vivian Leigh's green "curtain dress" and red "harlot" dress from Gone with the Wind, to Avatar. From Robert de Niro's clothes in Casino to Christian Bale's Bat Man suit. Lots of fun.
Even though it was raining, we took a 50 minute train ride to Windsor Castle ( 14 GBP or $23US). Admission-16 GBP or $26US. If you save your ticket, you can return to the castle for unlimited visits. Windsor is a great little city. But of course, the sight to see is the castle itself. The original structure was built in 1080 for William the Conqueror and the structure you see today was finished in 1830. It is immense- over 1600 rooms on 13 acres. It is also the longest occupied palace in Europe. While we were there, they were getting ready for a reception. The dining hall seats 160 people and they actually use a tape measure to make sure each place setting is actually the same width apart. Here, also, is where the queen knights individuals. Lately, of course, it's not knights who have fought bravely but the likes of Paul McCartney and Elton John. The Queen also has a "dine and sleep" program. We weren't invited for that. Since we weren't invited for the dine and sleep, we went looking for a place to eat. Most were full but we did find a popular place, a chain, that we love that wasn't overly crowded. A place called Wagamama. It is a lower cost ramen, pho, stir fry kind of restaurant than Bone Daddies. Not as good but great for a quick, hot meal on a cold rainy day.
On Saturday night we made the mistake of trying to go to a new trendy restaurant, Bubbledogs, that doesn't take reservations. They serve, get this, champagne and gourmet hot dogs. Barf, you say? Well, the place is so popular we were going to have to wait an hour, in the rain, to get in. We decided not to wait. But we did miss: A chili cheese hot dog, a New Yorker, a Buffalo Wings dog, and a K-dog i.e. Korean dog . They run from 6-12 pounds (cost not size :)) or $10-$20 plus champagne and sides. It's located on Charlotte Street. During our stay, we also ate at two great seafood places, J Sheeky, St. Martin's Court, and Pescatori. At J Sheeky's we had small plates. It was oyster season so we definitely partook of the bounty. At Pescatori (Charlotte Street), I had a wonderfully grilled Mediterranean Sea Bass over a bed of Italian black rice (I had never had this rice before and it was delicious) and braised leeks. Outstanding.
We also went to a play. Many of the Broadway plays you see today start in London. One of the hottest tickets is for Singing in the Rain, which we ended up seeing. Cost- 80 GBP or $129 US. Equal to, I would say, the cost of a NYC Broadway play. It was fun listening to all of those old songs and watching traditional dancing, tap that is. If you see the show, avoid the first two to three rows. There is a lot of water used in the Singing in the Rain portion and the dancers like to kick the water into the seats…on purpose.
We took the famous black cabs at night, 10-15 GBP or $16-25US, one way. But of course, you can always use the London Tube, that is if the workers aren't on strike, which they often are. You can buy all kinds of single to multi day passes. My daughter has an "Oyster" card which is purchased at a set fee, like an EZpass, and gives you unlimited train, tube and bus usage (she lives in London). We bought day cards for unlimited travel at $27 US per person. We did take one of the newer double decker buses for only 2 GBP 30 pence or $3.69 per person. They were very clean and exceedingly efficient.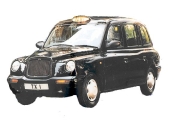 Going at this time of year, between Thanksgiving and Christmas, is a mixed bag. The town is not inundated with tourists but the Tube and traffic can be a nightmare because of the local shoppers. Also the weather can be atrocious. We had rain and 20-30 mile an hour winds. BUT, London is a Christmas wonderland. Beautiful lighting and decorations abound. And of course, you have to go to Harrod's or one of the other big department stores just for the wonder of it all.
One of the things we wanted to do was to revisit the Imperial War Museum. It chronicles the history of British war engagements from the 1st world war until today. My husband and I had been in the early '90's and had been told it had added numerous exhibits. We love those kinds of museums but just didn't have the time. The Imperial War Museums also include the Churchill War Rooms located beneath Whitehall. We had seen those before, also, and once is enough. They are worth seeing, though, if you're a history buff.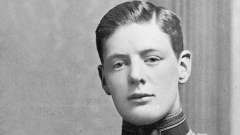 The the UK's equivalent of the USA's TSA makes our TSA look like a pat down at a ZZ Top concert. Actually, back in the '80s, my sister and I went to a ZZ Top concert and because of all of the bikers there, there were frisks. But that's beside the point. All of my liquids were in the appropriate size. But I had an EMPTY plastic bottle used for my Neil Meds Nasal Spray. The size of the EMPTY bottle was 10 oz. Nurse Ratchette looked and looked at the size. I finally told her. "Sorry". Just toss it. And then I said an unseemly curse word.
And I have to add: the British don't say "excuse me". They say "sorry". I haven't heard the word "sorry" so many times…sorry! sorry…sorry? sorry… sorry! SORRY!
If you'd like to learn more about my past visits to London, type in the blog's search engine, Bloody'ell, London is a Bomb and Jolly Olde London Towne.
http://www.blogcatalog.com/directory/society/politics/conservative/