I just found an article in Business Insider about adults re-reading books they read as children.  As kids, our understanding of the world was very superficial.  We read primarily for the story.  As adults, we can now read these books and better understand the depth and the nuances written into these great books. You may find that you would like to introduce them to your kids, grand kids and great grand kids. I grew up in a small town, 900 people, and honestly, I don't remember reading anything until I went to school.  Famous books in the fifties included books by Dr. Seuss, Charlotte's Web, Pippi Longstocking and The Chronicles of Narnia. I guess I was out climbing hay bails or something.  Business Insider and The New York Public Library put out a list of 23 books.  I'll not bore you with the entire list.  If you wish to see it, please go to: http://www.businessinsider.com/kids-books-adults-should-read-2014-2?op=1
Here are ten with a short description of each.   I'm going to try and read them all.
Alexander and the Terrible, Horrible, No Good, Very Bad Day by Judith Viorst:  Illustrated by Ray Cruz, this book tells kids that even after the worst day imaginable, tomorrow will be better-a lesson even adults need to remind themselves of once in a while. Being made into a movie.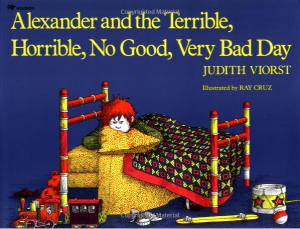 All-of-a-Kind-Family by Sydney Taylor:  Starring five young sisters in early 20th century New York City, young and old readers alike will learn about classic Jewish traditions as well as some interesting New York history.
Cloudy with a Chance of Meatballs by Judi Barrett:  Who isn't enchanted by a story of food raining from the sky?  Cloudy is a magical tale that requires a little suspended disbelief, and a darker sense of humor.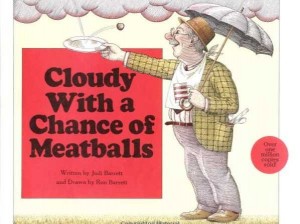 The Giver by Lois Lowry:  Before The Hunger Games and Divergent, The Giver was a very young adult's introduction into the world of dystopian fiction novels.  It follows Jonas, a 12 year old boy chosen to receive all of the world's memories, both good and bad, to take the burden off of his community from having to know them.
The Great Gilly Hopkins by Katherine Paterson: Sometimes it feels like characters in children's books are too likable, but not Gilly Hopkins in Paterson's short novel.  Bouncing from foster home to foster home has given her a mean spirit, but she's also sympathetic.
Harriet the Spy by Louise Fitzhugh:  Already a bit of an outsider, after Harriet's spy notebook gets into the hands of her classmates-who she's been bashing on the pages for months-they decide to make her life hell by humiliating and excluding her at school.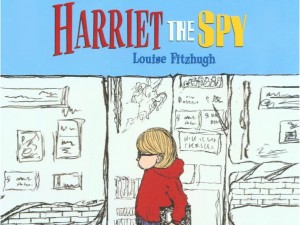 Hatchet by Gary Paulsen:  The gripping tale of 13 year old Brian lost in the back country of Canada with nothing but a small ax, Hatchet details the skills Brian learns in order to survive.
The Monster at the End of this Book by Jon Stone:  With the colorful, fourth wall-breaking illustrations by Mike Smollin, the book also has a surprisingly powerful theme: that we shouldn't be afraid of things before we understand them, as they may not be so terrifying after all.  There is an app for this book on smart phones with additional activities for kids (or adults) to enjoy.
The Stinky Cheese Man and Other Fairly Stupid Tales by Jon Scieszka and Lane Smith:  The authors spin off the classic runaway food tale of The Gingerbread Man with a snarky, humorous twist in The Stinky Cheese Man.  It may be the first time kids are exposed to this type of parodying sense of humor.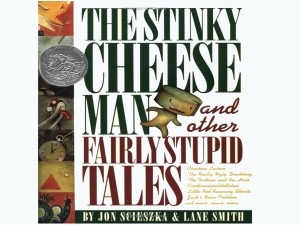 A Wrinkle in Time by Madeleine L'Engle:  This novel has a unique mix of magic and science in the story about Meg, a girl whose scientist father mysteriously disappears.  With the help of her genius brother and classmate, she embarks on a quest to find out what happened, and meets some puzzling characters along the way.
http://www.blogcatalog.com/directory/society/politics/conservative/